(2011) Devon Great Consols and the Tamar Valley Mining Heritage Project
Devon Great Consols Mine in the Tamar Valley was to grow from its origins in 1844 into one of the largest and most productive copper mines in Europe. The 7th Duke of Bedford, the landowner of the mine sett, was to make a considerable fortune from its profits, which in turn funded much of the grand civic improvements undertaken in the town of Tavistock during the 1860s.
The end of this decade also saw arsenic production becoming of major significance to Devon Great Consols as the copper lode and market prices began to wane. This required the construction of a large dedicated arsenic works, including numerous calciners, furnaces and flues, to heat this semi-metal and release and collect the arsenic oxide for refining and sale. The mine survived in operation until 1903.
In 1922, during a later phase of operation, a new arsenic refinery was built (when arsenic prices again rose), including labyrinths, flues, chimneys, Brunton calciners, a bottle kiln and an arsenic flatbed refiner (see below). Much of these features to this Scheduled site survive remarkably well but the site has suffered from neglect and material robbing for several decades as the works ceased operations in 1930.
Recent building preservation work has fortunately conserved the site as part of a £7 million Heritage Lottery Fund project focusing on the World Heritage Site landscapes of west Devon in the Tamar Valley. The Tamar Valley Mining Heritage Project (2005-2011) is being delivered by a small team of project officers and is co-ordinated by the Tamar Valley Area of Outstanding Natural Beauty (AONB). The project involves the conservation of former mine sites and trails creation, with the works being managed by Chris Hariades, Principal Environmental Projects Officer with Cornwall Council. The historic buildings consultant and site archaeologist attached to the project is Colin Buck, a Senior Archaeologist with Cornwall Council, and Knevitt Consulting (Wadebridge), as structural building engineers.
Colin Buck, commenting on the recent work to the arsenic refiner, said "this is one of very few that survive in the country and the Tamar Valley Mining Heritage Project has fortunately been able to conserve this rare feature for future generations."
The Mining Heritage Project has a range of objectives including the opening of around five miles of multi-use trails, some using former railway line routes, and conservation works to the Tavistock Canal and the nineteenth century copper port at Morwellham. Together these will greatly enhance the visiting experience of those exploring the rich mining heritage of the valley.
Ainsley Cocks, 2011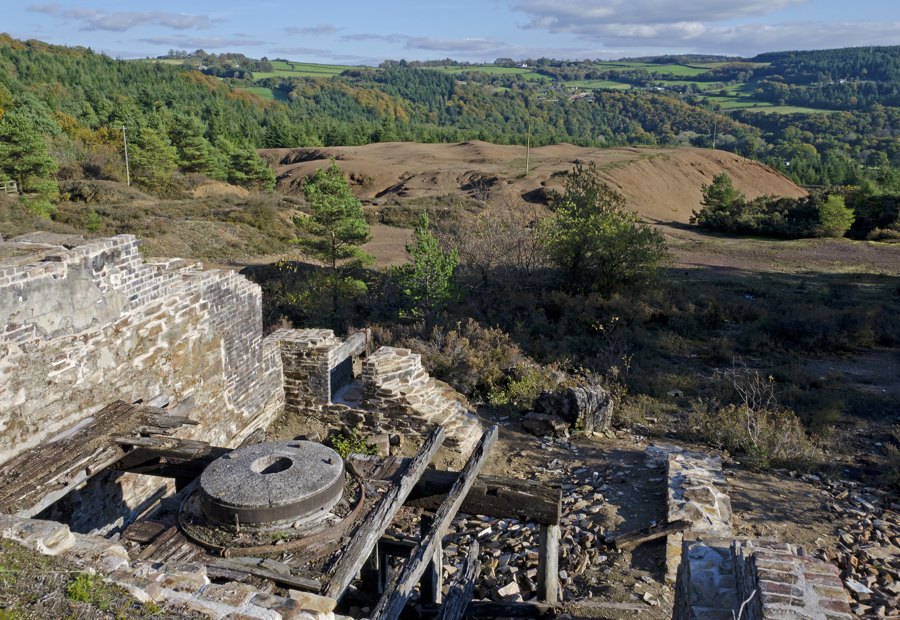 Ainsley Cocks